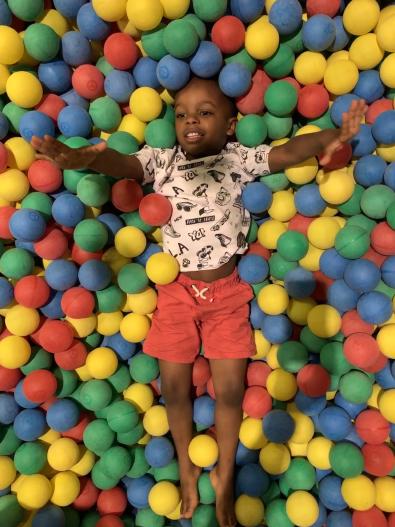 They say it takes a village to raise a child. What do you do when you have no village? When you live away from your village, when your village is dysfunctional, destructive or just plain disappointing? 'Get your sh*t together and stay in your lane'. That's my armour response, the response that comes from pain, having learnt the hard way, not to rely on anyone. But honestly, it does take a village to raise a child, a colourful array of loving individuals who piece together the puzzle of life, embrace and care for the child, educate, discipline, uphold, encourage and nurture. I am truly a sum of my evolving village.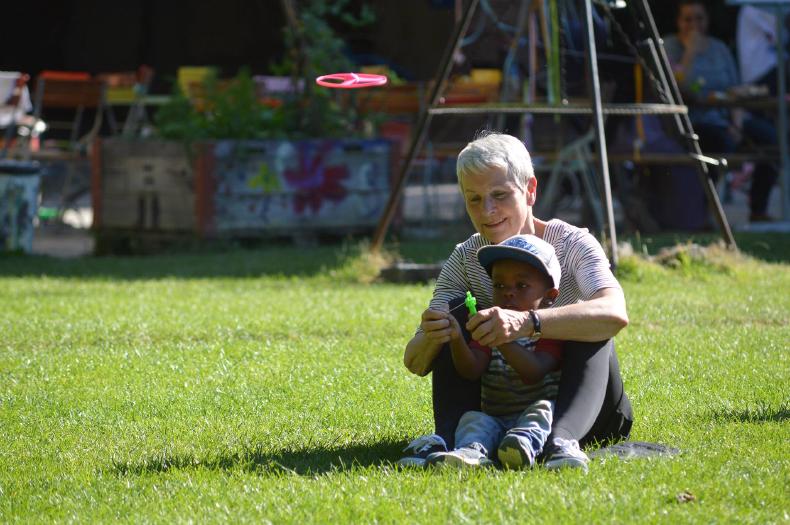 If like me you find yourself village-less I implore you to look beyond the parapet and with discernment and an open mind, create your own village. Find those people that you admire, that bring you sunshine, that add value, an alternative perspective, and a different pace. Find your village and be fluid about it's inhabitants. The cashier at the bank, the lollipop person on your school run, aunty May, uncle Joe, the attendant at the supermarket, the childminder, the Pastor, the neighbour upstairs, grandma or even your old university friend. Your village surrounds you, it's up to you to choose, and glean what you need. 
When your village is otherwise engaged, a wise unfettered woman once told me, to outsource the heck outta my life! I'm still working on the finances required for that setup! But it's definitely a new goal! 
Parenting is one of the toughest and most rewarding gigs on the planet. Some days I have to pinch myself when I think of my blessings and that I'm responsible for two beautiful humans, other days it scares me to think that every decision I make affects them. Doing my best will always have to be good enough, and recently I've taken more time for myself to ensure this mama's self love game is on point! It just gives me more love to dish out. I recently challenged myself to make self love more of a habit, aiming to do at least one act of self love for 66 days. I got to about day 11, then life happened… and I struggled to do anything as so much has been happening. But I haven't given up, and the thought of the challenge spurs me on to regain the rhythm I started. Self love is more at the forefront of my mind, and that is definitely a positive outcome of the challenge as I previously wasn't giving myself the time I deserve. Self love isn't a buzz term, it's real and it's necessary.
Somebody asked me how I would describe motherhood… and I simply said it's literally having your heart existing outside of your body. We all just want to give the best to our children, and do our best, and sometimes are consumed with this desire. I've started to do less lately, and I don't mean 'kids sort your own dinner out' kind of less… although those days are on the horizon in about 15 years! I mean do less in the sense that I allow myself to do less without judgement. I do what I can and enjoy the feeling of being within my capacity, not over stretched or over burdened. Doing less for me has meant having to be more organised. My days are less care free and ad hoc and more planned with occasional moments for poetic licence. That's how I do less! I do less of the worrying, less of the white noise that fills my days, less of the gap fillers…more of the meaningful moments. 
I've had a few recent parenting moments that have left me unsure of what to do, the most recent situation was at my sons nursery. I turned up the other day and I was greeted by someone whom I didn't recognise. They had a new member of staff…again…now continuity of staff was appearing to be a small problem, apparently retention of staff in this industry is challenging. I briefly spoke to the new staff member, who seemed shy but pleasant, and as our conversation concluded I found myself wondering whether I was talking to a male or female. The person identified as a woman but had previously been a man. I was completely taken by surprise. 
The last time I met someone from the transgender community I was dancing around my hand bag in Soho. And here I was toe to toe whilst wiping my sons nose. It would've been nice to be given a heads up by the nursery… I'm not even sure that's politically correct or acceptable as I guess it would be deemed to be prejudicial and discriminatory to have to announce the employment of someone purely because of their sexuality or gender. I just wanted to have some warning, give me the opportunity to have a few conversations with my son, a whole lot earlier than I would have envisioned. Am I being difficult in wanting to control what my son is exposed to at such an early age? Should the nursery have an obligation to educate the children and inform the parents on the diversity that surrounds them? I'm completely out of my comfort zone, my son may not even have noticed the bearded individual wearing heels and a wig and sporting an impressive adams apple, but mummy did. The world is changing, and diversity comes in all shapes and sizes. I just think as we need to respect individual life choices, that respect should extend to having open and honest discussions and educating us about differences. Parenting is hard. We just want the best for our children, and are often thrust into situations that we have never navigated before and are ill equipped to respond to. Daily I make decisions for my children, and do my best to put their interests first. Just a mama trying to do her best. 
I'd love to hear your views. Please like, share and comment.