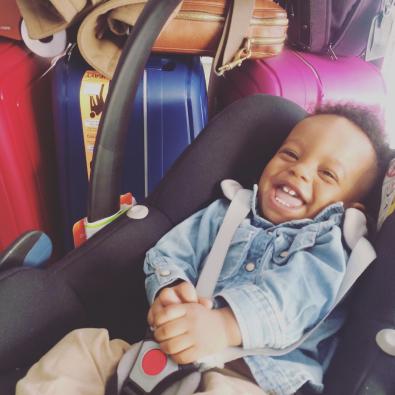 We moved to Switzerland just over a year ago. It's been a roller coaster of adjustments, tested the strength of our marriage and my love for fried chicken, or should I say the absence of good chicken. We had discussed moving abroad a little, considered where we'd like to try and my husband joyfully reminisced about a previous experience he had in Switzerland a few years back. I had never been, or heard much about it. It wasn't on my bucket list of countries to visit, I'm not a big chocolate fan and my interest in cheese is variable. But move here we did, to the beauty that is Zurich, following some research and a passion to try something new, live unapologetically and say yes more!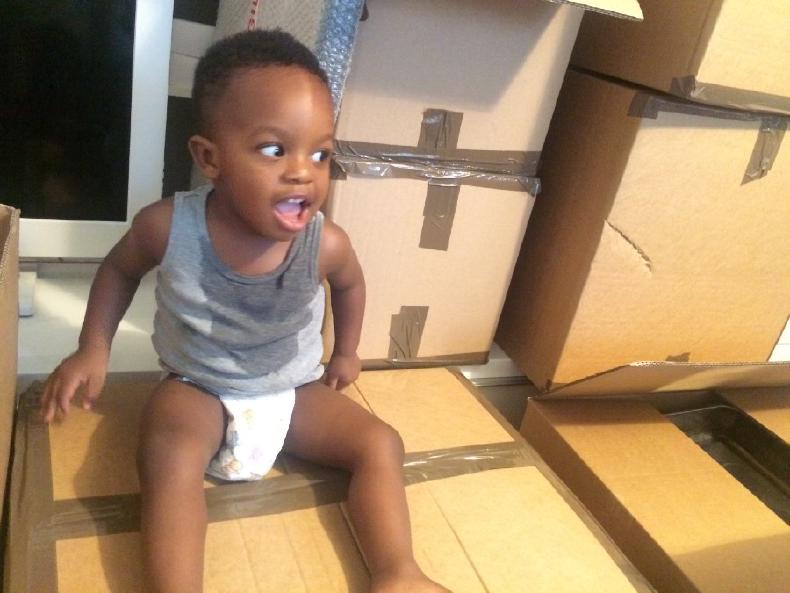 My husband is like a used sales man who could sell a written off fiat punto as a limited edition collectors item. Not that I'm likening Zurich to a clapped out motor… more like high spec Range. So I was sold… changed my work contract to give me supplementary leave, sorted out all my boring admin and packed up our flat and crammed what I could in suitcases, storage and the rest just got trashed.
Scarily final, we arrived in a country I'd never even visited weeks after having surgery on my leg. I was still on crutches and struggled to push the pram and walk at the same time. But somehow I did. Physio at its best! We stayed in temporary accommodation for months! Small bedsit type apartments that I thought were better suited to a bachelor on a stag than a family of 3 attempting to set up home…note to self, 'do not leave husband in charge of booking accommodation'. We applied for permanent apartments in the notoriously competitive Swiss housing market and were rejected countless times. Our housing applications read like arse kissing resumes, frustratingly detailed and intrusive, and yet still not good enough….blood anyone?
After months of sleeping on broken beds, showering with flip flops on and cooking pasta in someone else's pot above my sons travel cot, I'd had enough. Having no fixed abode was not only stressful because of the size and lack of amenities, having an active toddler rattling around in a non baby friendly apartment hitting his head on every sharp edge available was eye watering. I couldn't register for anything as we had no fixed abode, I was in nomadic limbo. I told my husband I was going home until we found somewhere to live that had a bath I could bathe our son in, and four hobs on the stove, and a freezer…yes I am that girl….
'Home is wherever you hang your hat baby'….'as long as we're together we'll be happy'…"save your lyrics for R Kelly, call me when we've got somewhere to live babe….and I love you too".
So I took my son back to London, gratefully returned to our bath and four hobs, and kept on the search for somewhere permanent in Switzerland. I did viewings via Facetime whilst my husband sauntered around the empty apartments showing me the layout, pretentiously wearing a suit to portray the 'right image'… cue eye roll. Months later we were successful and finally got a break! We signed the contract and were given the keys to our first home in Switzerland! It didn't tick all of my boxes but compromise is a large pill that must be swallowed fast when your options are limited!
Now we have a place to call home. Relieved and settled, I can now start to make connections with people and I have found my son a nursery and local activities. It's taken us a year of blood sweat and tears, but we did it. There were times I wanted to give up. I questioned our assessment of the pros and cons and just wanted to be able to find my hair straighteners.
Switzerland is a beautiful country, designed for efficiency, and ideal for young families. It's charm lies in exploring its breathtaking postcard landscapes and relaxed bubble of safety. The Swiss are reserved, non-confrontational and polite, and yet display an air of frost that ensures that after pleasant introductions you keep your distance. If you're young free and single I think there are more exciting places to savour, and if you hate recycling I'd give it a wide berth! I have never spent so much time contemplating what to do with rubbish! And my cardboard folding skills are still not up to scratch. Yes they expect you to fold cardboard and tie it neatly in piles for collection on specific days….are you still awake!?
The expat community is large and welcoming, and embraces new comers with enthusiasm, helpful suggestions and friendly recommendations. Switzerland lives on Facebook groups and old barely functional websites. So if you're craving taramasalata at 2am or need an acupuncturist with a clinic overlooking the lake, someone somewhere will kindly point you in the right direction! My husband enjoys his job and my son loves it here, now I just need to find my place.
Moving here has meant I've not been able to work, I've put my career on hold to raise our family and get us settled. I've been fiercely independent my whole life, the concept of being a housewife despite having a role made me question my worth, and left me feeling vulnerable and itching to do something. Is that what I really want to do? Is it a means to an end? Can I raise a family and still have a thriving career? How do I balance work and childcare? Can i return to my job? The hours were long, travel commitments can be unfavourable and will I be able to afford to work and pay for childcare?
Motherhood often forces you to reassess your choices, your career path and your dreams. Flexible working is no longer a buzz term, it's something I really need to find, and make it work for me. It's ok to want to fulfill your dreams and it's ok to not know where to even begin. But it's not ok to be riddled with regret and 'what ifs'. I encourage you to join me in daring to dream, and live your life to it's fullest potential. Live the best life for you…you are unique and beautiful for your situation. I'm looking for my passion, taking opportunities that arise and simply saying yes! Yes is where the adventure begins!